So here is an idea I had to modify the spring pressure on the mag release for the PS90 - I added a second piece of spring to the original to increase the tension on the mag on my first go around. This increased tension helped to eliviate the mag from popping up with some of the bullet/powder/charge combos that i shoot.
It worked so well that I decided to step it up a notch to gain even more spring force and go to a solid, one piece spring.
It is a pain to try and get the spring put in, and takes a lot of patience, but it is well worth the modification. If I were to do this mod repeatedly It would make sense to create a tool/jig to help install the spring...
Sometimes I grow out a small beard... When i have the beard and shoot the ps90 with the original mag spring, I feel the hair in my beard get caught/pulled in the mag realease while shooting... This tells me that it is moving during the shot, so that is why I thought about the mod. With the new heavy spring, I have not felt anything as the mag doesnt even flinch and function has improved. I would never go back to the original spring.
First set-up attempt just to give this idea a whirl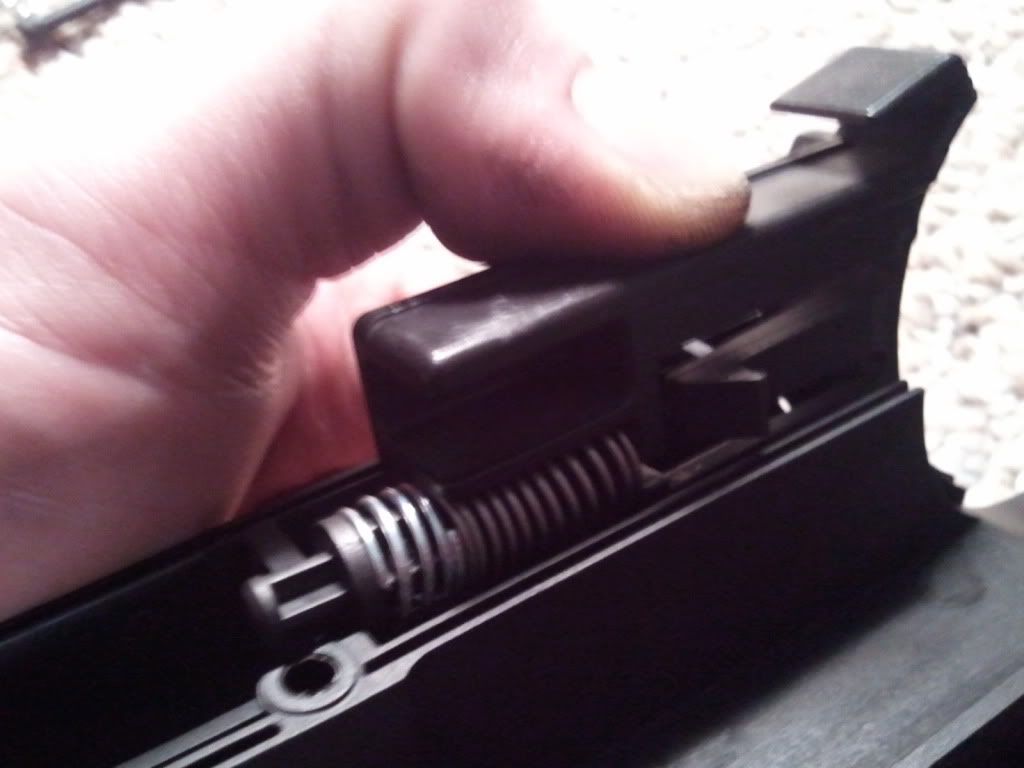 --------
New Spring - This is a really heavy duty spring, I would say nearly twice the force as the original...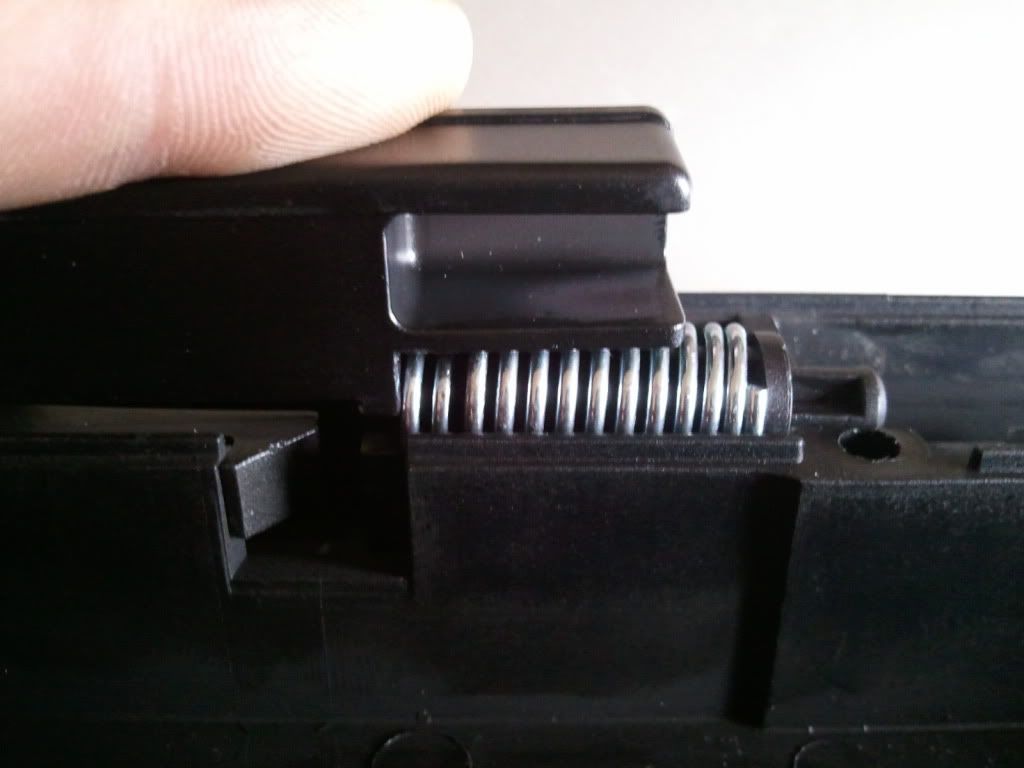 Comparison of the srings - I had an identical spring to the heavy one in this pic that i used and clipped off the amount shown here