These new phones are amazing! I just up-graded to an android phone and am really impressed. I feel a little like a caveman using alien technology. This phone has an internet browser, GPS, video camera, flashlight, compass, stop-watch, RPN calculator and hundreds of other programs called apps. Apps are written in Java, a language similar to C. The phone (hand-set) has a camera that is surprisingly high quality. I have been working on a round for my AR15 and Trident 62 grain banded solid bullets. Here are some pictures from my awesome new phone. I pulled down some PMS 223 REM rounds to get new primed brass. Thought this would be a good test for the camera-phone photos.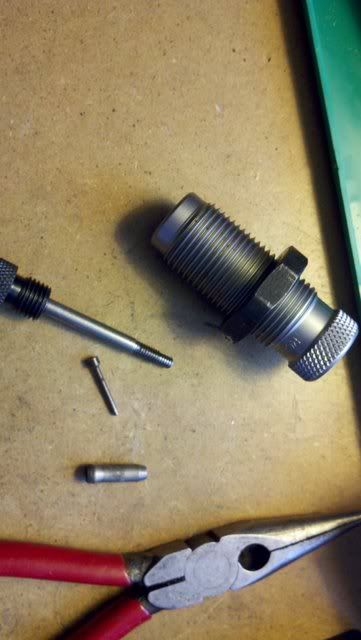 Removed the pin from the shaping die. Great close up resolution.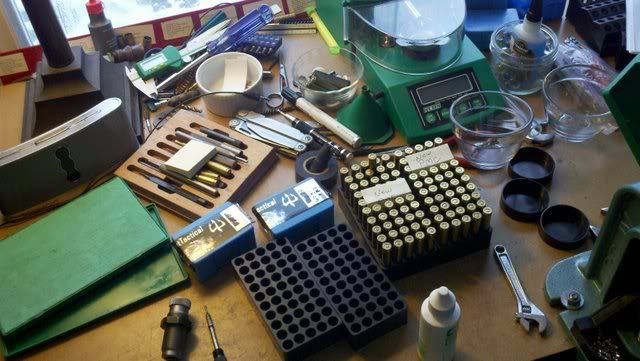 Its snowing outside. Good detail in this photo.
I really like this RCBS powder measure. Again good close up resolution.
Great close up of a real pretty cartridge.
All ready to shoot.