I can't blame you Irish. I'm a recent convert to .22lr and was really because of the price of ammo. I am so glad I did... this is a great gun!
Even better is that you can get decent glass for rimfire rifles at a reasonable price. Hell, even with the timney trigger I put in, it still didn't break the piggy bank.
I'm so happy with it that this is me: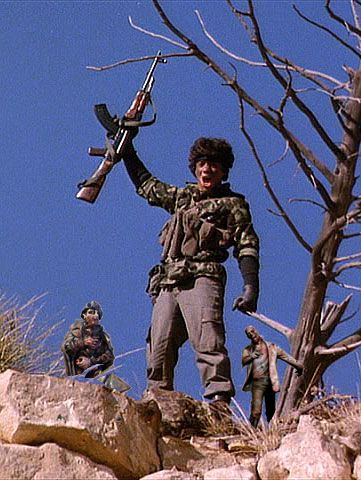 Except I'm shouting "RUGER" instead of "Wolverines"...
(ignore the zombies that are coming up behind me...)