Ok, gonna test it tomorrow. Can't today - we have a torential downpour going on.
Decided to try a Nikon P-22 2-7x32 on the 10/22. With the scope mounted, it fits in the bag but not in the pouch.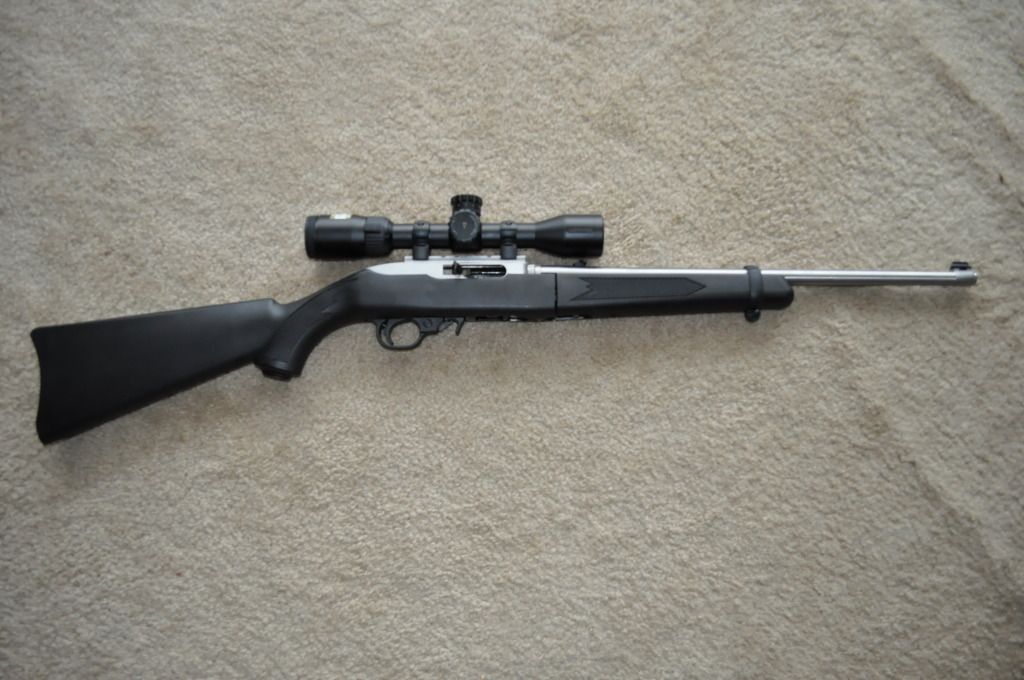 And check this out; they have this app Spot-On (
http://www.nikonhunting.com/spoton
" onclick="window.open(this.href);return false;) that lets you enter the scope, bullet, magnification & atmospheric conditions and it will tell you exactly what each bubble on the reticle represents in bullet drop: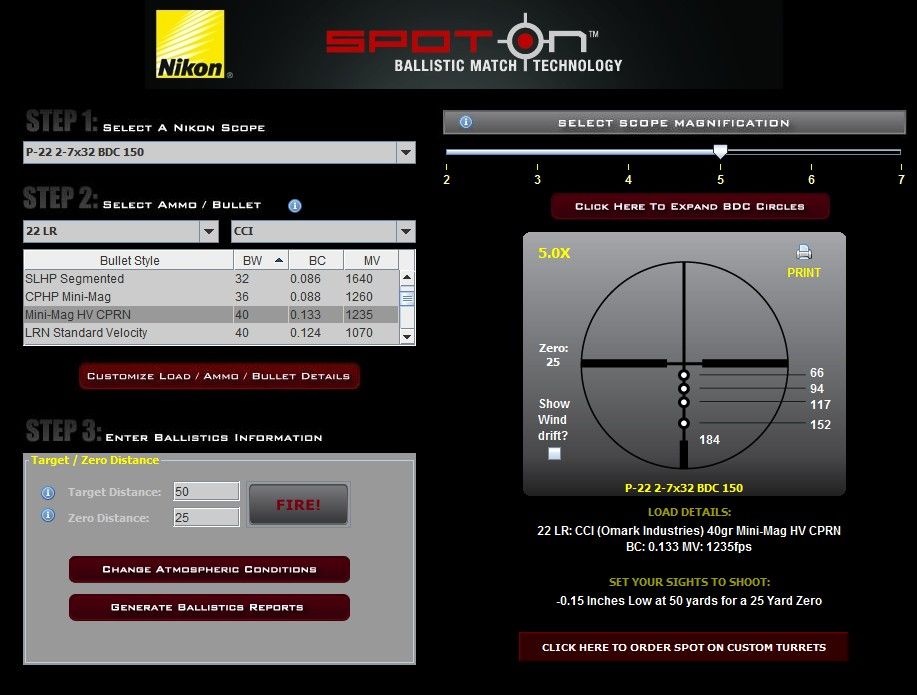 Now I gotta go see if the app will run on my android...