Just got it today: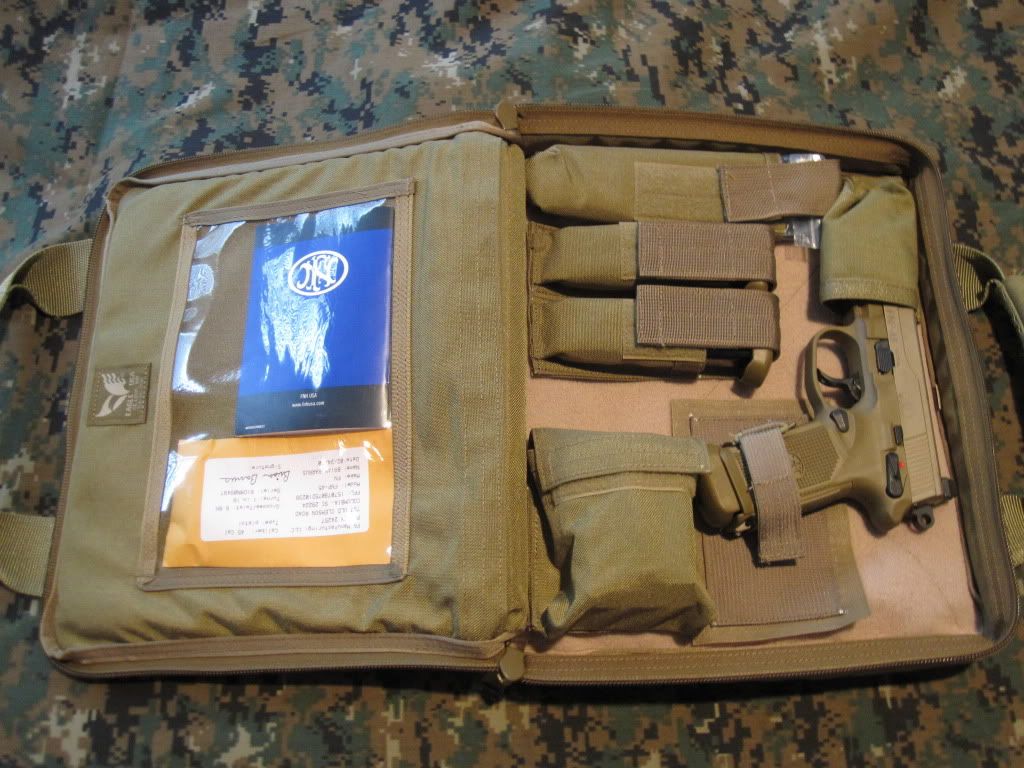 My first impression is that it is a GREAT looking weapon platform. Quaility
fit and finish. GREAT case with additional mags and pockets to accomadate
all the extra gear. The only draw back is when I racked the slide and found
the barrell scratched. It looks like normal wear marks but on a new weapon?