New guy with a new FNX-45 Tactical
Posted: 01 Jun 2013, 19:13
It all started by watching some Youtube videos and reading some reviews and then I was hooked. I went to my local dealer and he happened to have a black FNX-45 Tactical but in my heart I really wanted the FDE model. I asked if he could put an order in and was expecting a long wait, but he called this past Thursday and told me to come on in.
I drove over during lunch, drooled over it for awhile and then started filling out the paperwork. I'll be using it with my Blackside until my Octane gets out of NFA jail.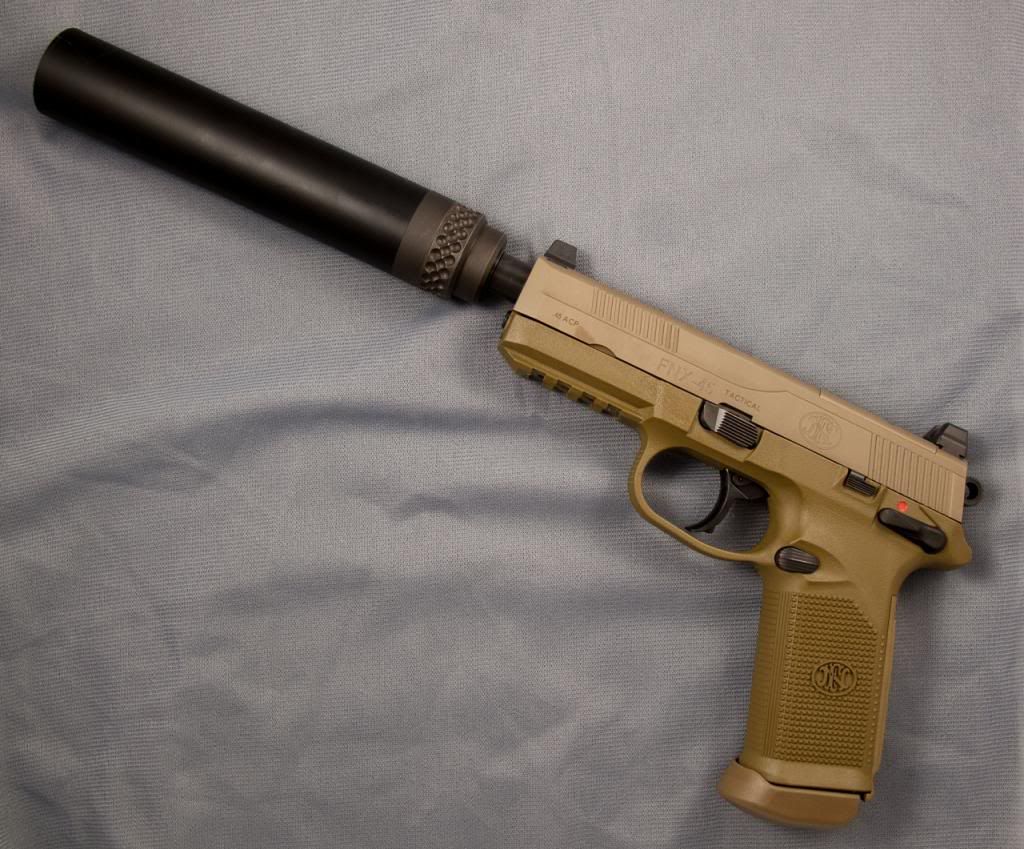 So has anybody successfully paired a Burris Fastfire III with the FNX-45 Tactical? I like how the Burris doesn't require dismounting it from the slide in order to change batteries and is a bit cheaper than a LED RMR. Just wondering if it will stand up when mounted to a reciprocating slide.
Also, as I was filling out the 4473, my dealer shoved a PS90 in front of my face. Then he told me what the LE price was. I couldn't pass it up. So I ended the day popping my FN cherry with not one, but two new FN firearms. Unfortunately, now I've joined the hunt for 5.7x28 ammo.