This is a step by step procedure on how to replace the tritium on the Black Ring Sight. This particular Sight had a broken tritium so there were lots of broken glass.
Use a heat gun to soften the rubber surrounding the tritium. Then use pliers or tweezers to pull loose the rubber. I started out using an exacto knife to cut out pieces of the rubber and to remove broken glass. I Accidentally put a small scratch on the upper part of the viewing plate. Luckily you don't see it under normal viewing. The Original Tritium looks like a FLAT 1.5mm x 4mm x 10mm. (I couldn't find one this size to replace)
I looked around and the closest thing I could find was a ROUND 3mm x 11mm red tritium on e-bay. (I later found a 1.5x3x6mm green one on etsy)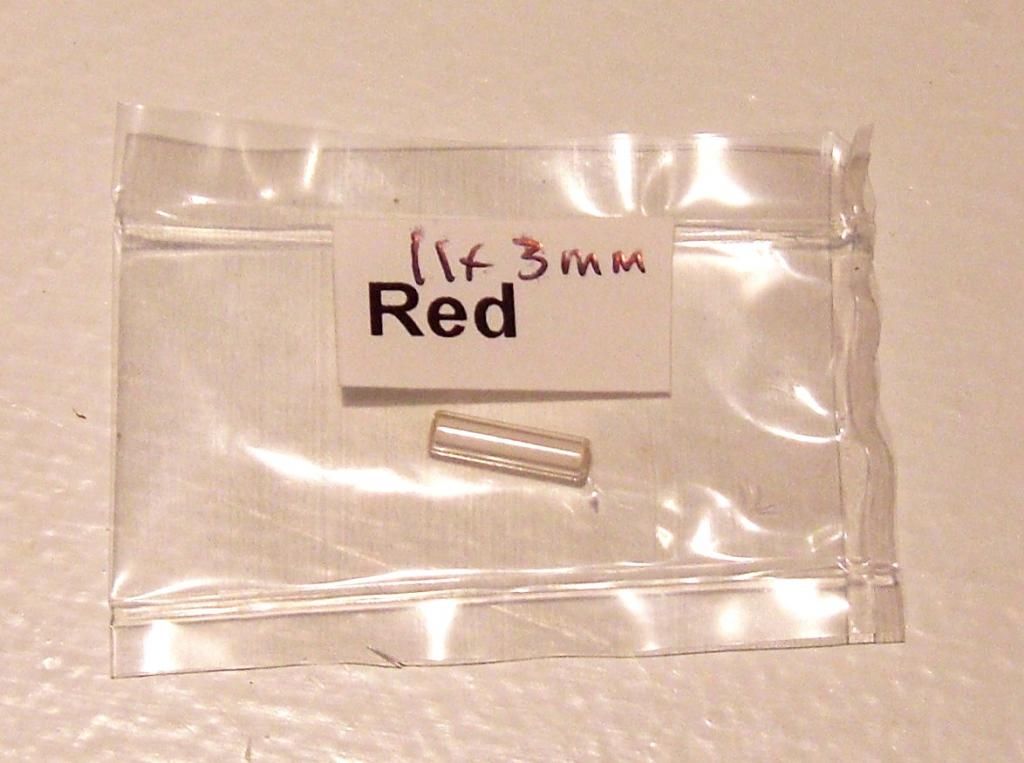 Here is the exposed viewing plate. Notice how the black reticle is upside down. I guess it reflects off a mirror so it flips to your eye.
I also noticed that the black reticle circle wasn't exactly in the middle of the Ring sight. Don't know why that is.
A FLAT Tritium would have worked best and a lot easier to work with. Here is the ROUND tritium covering the T bar of the reticle.
I put a small amount of silicon to hold the tritium in place. After it dried I tested to see if the T bar glowed normally in the dark. YEP!
Then I tested a REM LED on it to see if it glowed correctly. YEP! Everything is working fine.
Be careful here. Since the tritium is round make sure you DO NOT push the silicone around and behind the tritium. It WILL block the light from getting to the T Bar
.(It would have been better to use a CLEAR silicone instead of a white.)
If you are just replacing the tritium lightly cover the rest of the tritium and area to seal it. I wanted to install the REM T3b to I left a little tritium exposed.
I installed the T3B and covered the rest of the area with black epoxy that cures hard. After it dried I turned on the REM on all 11 settings to see how the T bar glowed. perfect!