I just got my Crossbreed holsters for my FsN and XD(m)s. I will report back on how they work out after a week or so of constant use, but initial walking and sitting impression:
Standing/walking it is (again, initially) more comfortable on my side as compared to my Blade-tech UHC worn on the small of my back. Sitting at my desk, not so much. I think it's going to take some experimenting/adjusting, especially when I sit slouching as usual :laugh: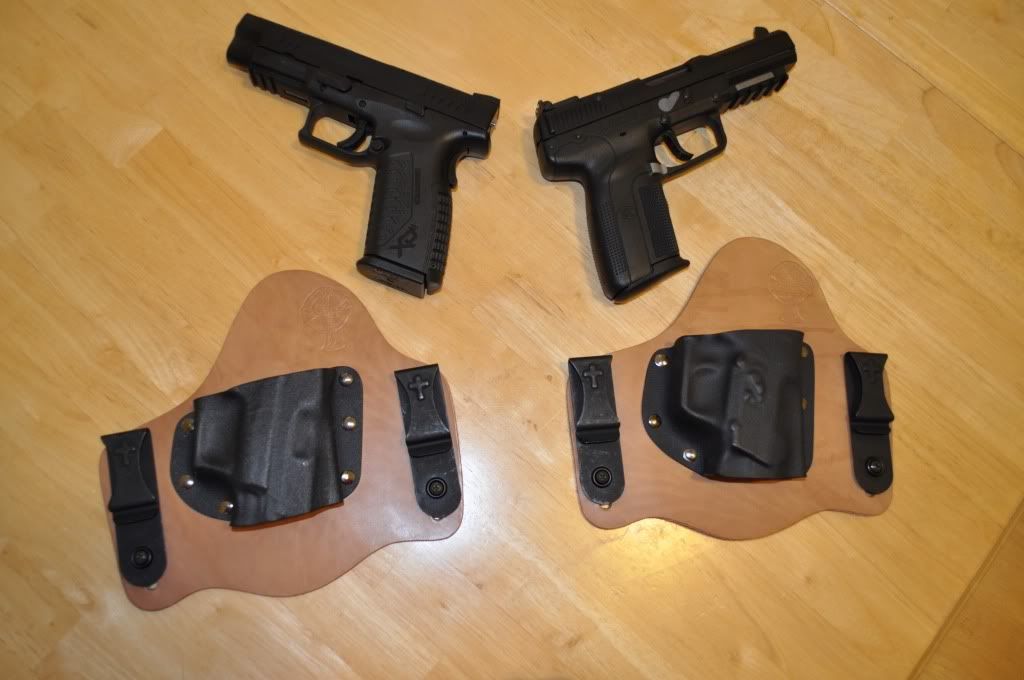 Yeah, that's my dog just before she put her nose on the lens (grrr) - I had to clean it before taking the tucked pics.
Same gun (FsN) tucked. These are two different pics, in slightly different positions. Moving around I could get it to print, but only slightly, and unless you knew what you were looking for... it would not be noticeable.