There's a very interesting discussion going on over at The Firearm Blog, about the viability of a new "Machine Pistol" design:
http://www.thefirearmblog.com/blog/2016 ... -possible/
" onclick="window.open(this.href);return false;
By far the best one ever created was the Colt SCAMP, which was the FN Five Seven of the 1960's: chambered in 5.56x29, it fired a 40gr bullet at 2100fps out of a 7" barrel (sound familiar
) and used a 1500rpm 3-round burst + compensator to remain stable.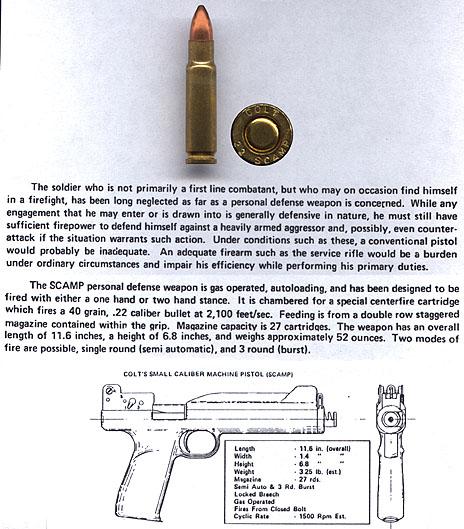 This got my imagine rolling. Since the SCAMP was basically a 7" barreled 5.7x28, and worked quite well in testing - why not create a 3-round burst FN Five Seven? With a modified follower to hold 21 rounds, it would offer 7 3-round bursts, delivering over 900 ft/lbs of energy in 0.15 seconds. Given the low recoil of the 5.7x28, it would likely still be fairly accurate at 7-10 yards.
I doubt FN is really interested, but for the sake of discussion, how hard would it be to re-design the FsN to have a 3-round burst selector? And would the selector have to be located on the slide, or could the factory safety be replaced with the burst selector?
And before anyone asks, no, I'm not planning on building one in my basement - at least not until I get a class 7 SOT in a few years.