Look at it from the side at a wider view. With the proper cheek weld, the sight touches my nose. The MBUS can be moved forward one notch, but then it can block access to the EOTech's controls and I definitely didn't want to do that. I thought about removing the MBUS altogether because of that, but with virtually zero recoil, I don't have to worry about it impacting me anywhere important (like my eye)
I guess I went the lesser of 2 evils...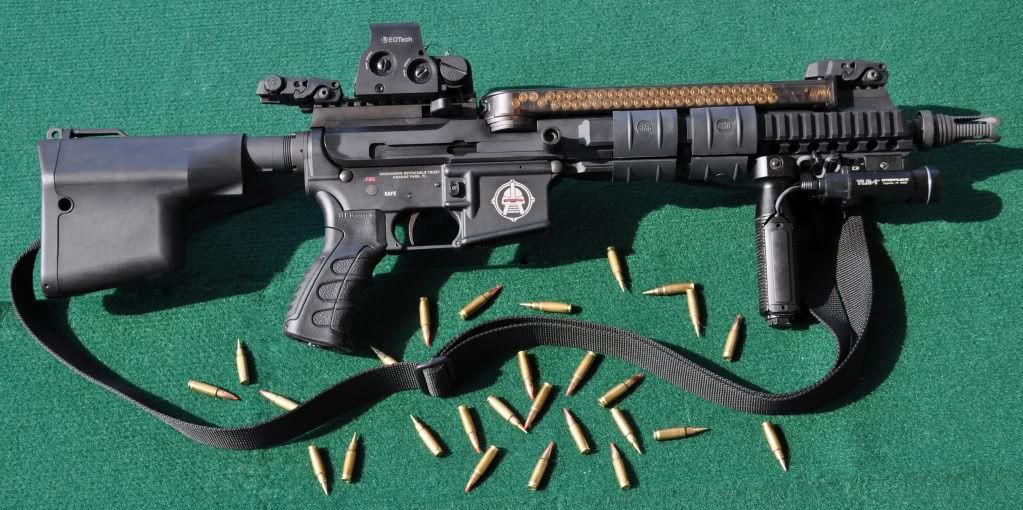 And with the hearing aid attached:
More on topic... the EOTech XPS works great with the 5.7 platform - again with little recoil you stay on target with every shot!

_________________


0100001101101111011011010110010100100000011000010110111001100100001000000111010001100001011010110110010100100000011010010111010000101110